A graphic and web designer, in her own time Sophia prefers to work with her hands, as an egg artist. The eggs are offered  through exhibitions or as loving gifts.
Since experimenting, as a child, with eggshells for candle molds and Easter treats, egg decoration became more than a hobby for her; a harbor rather, where she could try her skills on never ending new designs, materials and techniques.
"My family taught me the importance of discipline. Without it, one cannot stay still for hours, painting on a fragile eggshell."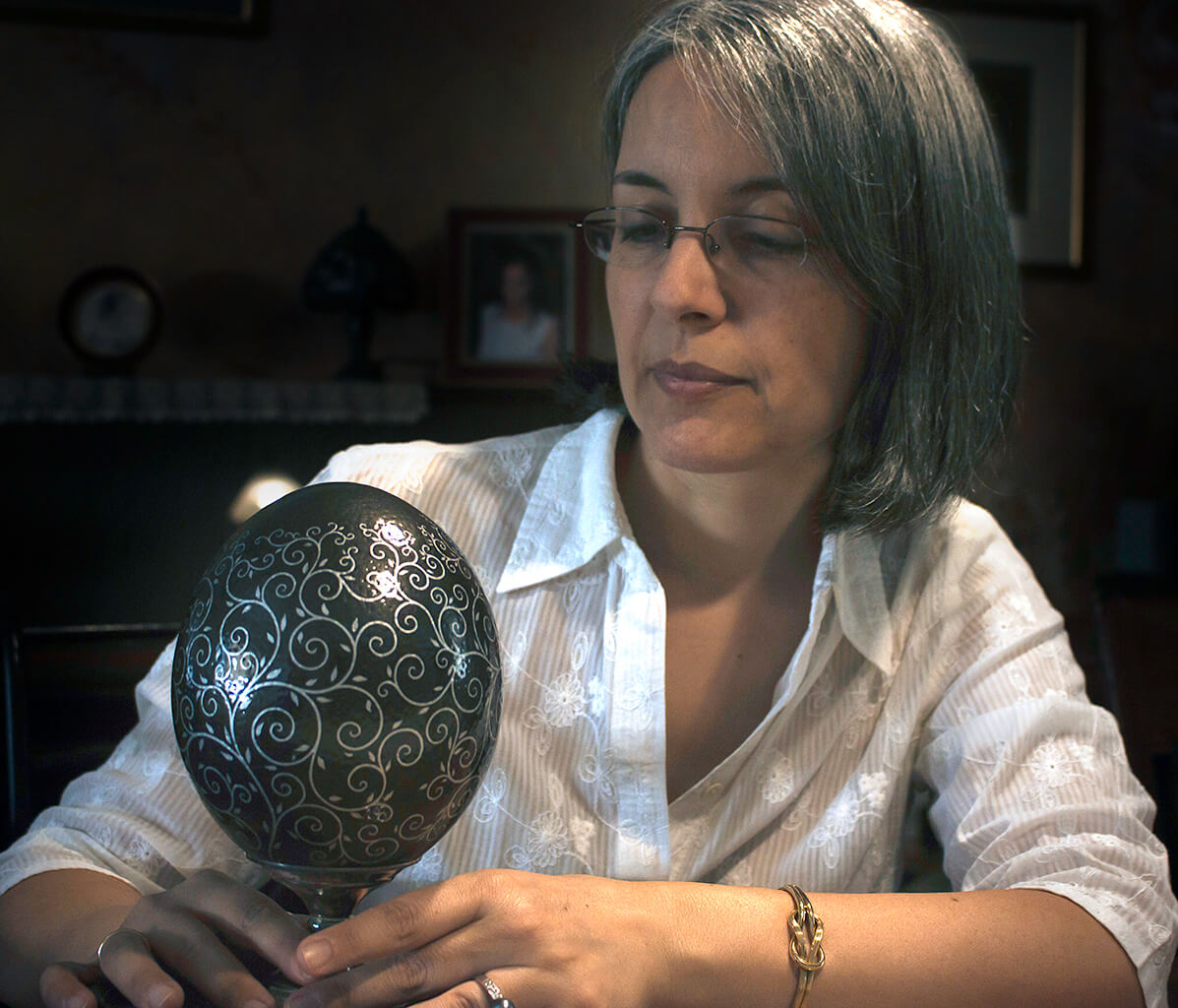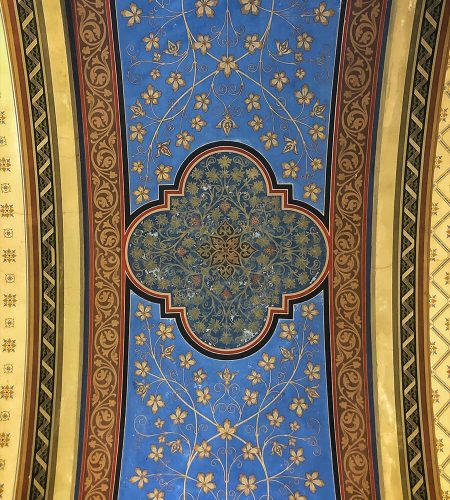 inspiration images: unsplash.com
Her artistic signature is formed by the sharp lines, attention to detail, her love for natural treasures and admiration of ancient civilizations' artifacts.
She is not shy of using tiny sea pebbles combined with semi-precious ones, acrylics and natural pigments, glass beads and mother-of-pearl.
Her ambition is to evolve her craft in a sustainable way and use only natural and biodegradable materials.
"Nature holds the uttermost beauty on all things, thus it is my constant and endless source of inspiration."
Egg is the connecting element in illumination. Egg yolk is used as a medium for painting with finely gritted natural pigments. Absolute stillness is required in the workplace; a soft breeze would fill the space with gold leaves and colourful particles!
"At the end of my first year in college, we visited a monastery. Our arts teacher knew the abbot and they let us in the library, where I saw for the first time the shining pages of 1,000 years old Gospels. I've been thinking about such beauty ever since."